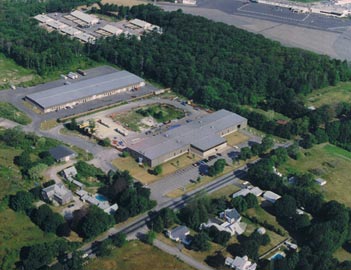 Present
The first successful iron shop in the "Massachusetts Bay Colony" was started in 1656 in what is now Raynham, MA. Ryan Iron Works continues that history of success on a 6.5 acre parcel of land housing its corporate headquarters and two fabrication facilities.

The 50,000 square foot main plant is equipped with a wide range of machinery from old-time forming equipment to modern CNC machines. An additional 7,500 square feet was added in 2008 to house a state-of-the-art abrasive blast room. This new equipment enhances our ability to meet the increasing surface prep demands of high performance coatings.

Ryan Ornamental, a division of Ryan Iron Works, concentrates on high-end nonferrous projects in a separate 9,000 square foot facility. In addition to the modern polishing and metal finishing equipment Ryan Ornamental, like Ryan Iron, is equipped with the latest in MIG and TIG welding technology.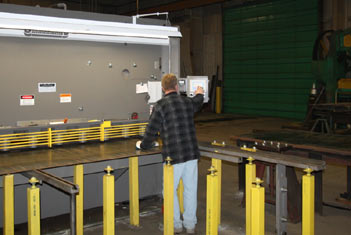 Our Areas of Expertise Include:
Monumental Stairs
Egress Stairs
Guardrails & Handrails
Glass Rail Systems
Fences & Gates
Mezzanines & Ladders
Mechanical Platforms
Light Structural Steel
Miscellaneous Metals
Ornamental Metals
Common Materials Used:
Carbon Steel
Stainless Steel
Aluminum
Brass & Bronze
Nickel Silver
Tempered Glass
Finishes Available:
Rust Inhibitive Primers
Zinc Rich Primers
Epoxy Primers
Polyurethane Finish Paints
Specialized Fluoropolymer Coatings
Custom Coatings by Request
Hot Dip Galvanizing
Anodizing (colored & clear)
Powder Coating
Polished Finishes - Satin through Mirrored
Other Services Available:
In-House Estimating, Project Management, and Detailing
Abrasive Blasting and Painting